RECORD STORE DAY NOTE TO US RECORD STORES 5-30-14
COMING UP IN THE NEXT FEW WEEKS:

ADAPTER PRIZE: We'll be starting the process for the ADAPTER PRIZE, which is the series of prizes nominated and voted on by record stores.

THE PLEDGE: The Pledge will be open soon for signing, and we'll have details and instructions in the next few weeks. Remember that only Pledge-signed stores are able to order RSD and Black Friday releases, and any store that signs the Pledge is responsible for every aspect of it.


ADDED VALUES
On www.recordstoreday.com we regularly promote upcoming value adds that we have worked with various labels to create. The ones we promote on the site are indie exclusives, and are available to you through your coalition, your chain or with your order from Alliance. Alliance gets an allotment of these to send to all Record Store Day participating stores who order the albums they are associated with from them. Keep in mind, though, that the allotments are limited, and will go first come first serve. Also, keep in mind that these value adds are created to be given out with the purchase of the accompanying full length release, so they will only be going to stores who are sto cking the new release. If you're not a new release store, then this promotion isn't for you. On the site we are always careful to l et people know that they should always check with their local store for availability. It is always your choice to stock any of the commercial or promotional pieces we promote on the site. Below are the street dates and titles we have added values for (as well as graphics to help you promote them, where we have those). If you are not already getting added values directly from your coalition or chain, you can contact your Alliance rep to place an order. If you don't have an Alliance rep, contact Ken.Glaser@aent.com and he can start the process for you. The available items are below. AGAIN: If you are not a member of a coalition, you have access to these pieces when you place an order, first come first serve, with Alliance.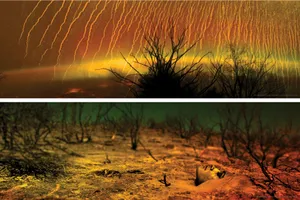 STREET DATE 6/3 SOUNDGARDEN we'll have a litho for the Superunknown release There is artwork and banners for your use.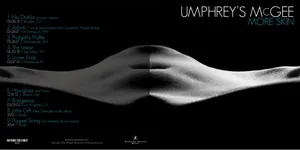 STREET DATE 6/10 UMPHREY'S MCGEE We'll have a CD of additional music There's artwork for your use

STREET DATE 6/17 DAVID GRAY There will be a postcard pack for this release

*************************************************************
THIS PART WE'RE SERIOUS ABOUT: Please do not copy, forward or otherwise share the information contained in this email with anyone outside its intended recipients. This information is provided to help you keep up with promotions, products and internal workings of Record Store Day. If you no longer wish to receive this email or be part of Record Store Day, please let us know.