RECORD STORE DAY UPDATE - Music Biz Association Correction
RECORD STORE DAY WEBSITE REDESIGN
Hey! You may have noticed that our website recently went through a redesign. We're pretty happy with the new look, and more importantly, the ease of use on smart phones. Unfortunately, when the site was relaunched we inadvertently left off The Music Biz Association logo from our list of sponsors. The Music Biz Association has been a supporter of RSD since almost the beginning and we are grateful for their solid support. Please note that they have been placed back on the site and that Record Store Day will be back at the Music Biz Convention in Nashville. Hope to see you there.


THE IMPACT OF RECORD STORE DAY

We are now a week out from announcing the 2016 Record Store Day titles. In preparation for the launch I thought it would be a good idea to share this Nielsen chart with you that looks back on the impact of Record Store Day on vinyl sales.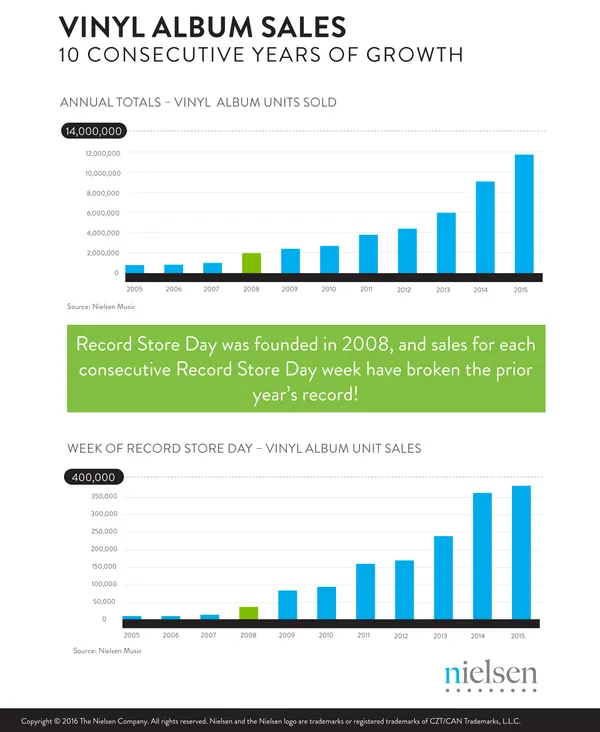 Please feel free to share this chart internally and to the media. It tells an amazing story.

MARCH 8TH RECORD STORE DAY PRESS CONFERENCE AT ELECTRIC LADY STUDIOS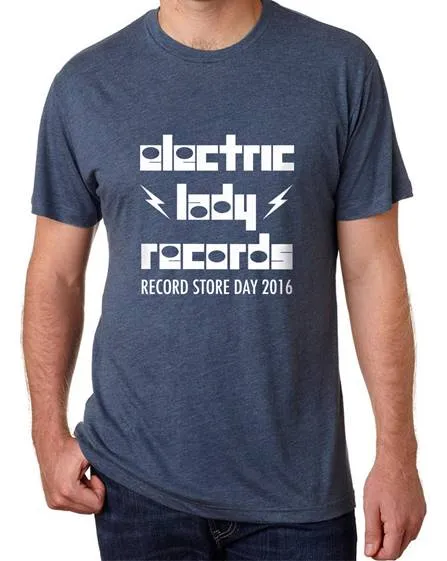 Next Tuesday at 1pm Record Store Day will hold a press conference to announce our approximately 300 titles. It will take place at Electric Lady Studios on West 8th Street in New York City. Michael Bunnell, Andrea Pascal, and Carrie Colliton will all be in attendance. Please drop me a line if you are in the city and would like to attend. Or, if you are feeling lucky, just show up and hang with all of us. It'll be fun.

Michael Kurtz
Department of Record Stores
Co-founder, Record Store Day
Chevalier de Ordre des Arts Et Des Lettres, France



300 West 145th Street, #6-M, NY NY 10039
Phone: 919-201-6879