RECORD STORE DAY SPONSOR NOTE TO STORES--SMALL BUSINESS SATURDAY
As we do from time to time, we're sending you an email on behalf of a sponsor or partner of Record Store Day, in this case, Small Business Saturday. We wanted you to know that Record Store Day has not sold or given them your information, but rather offered to send this out to you ourselves as a courtesy to our sponsors/partners (and a big RSD thanks to them for that, it allows us to do what we do for you). Please read it and contact them directly if you have any questions. (Record Store Day will not be able to answer questions on this.)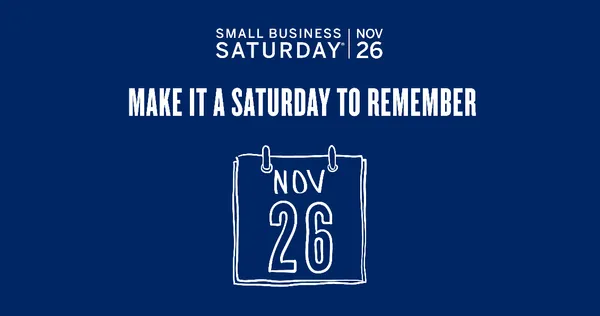 Help Your Community Celebrate Small Business Saturday

Sign up to become a Neighborhood Champion and get your community excited to participate in Small Business Saturday by planning events and activities for the day. In 2015, over 4,100 individuals and local business organizations rallied their neighborhoods by:


Organizing local events to help their communities celebrate small businesses on the day (e.g., neighborhood kickoff breakfasts, street fairs, shopping shuttles & games, main street parades and more)

Rallying small businesses to participate on the day with signage and activities, and encouraging neighbors to go out and Shop Small®

As a Neighborhood Champion, you will receive monthly planning resources to support your event as well as a Small Business Saturday Event Kit* containing Shop Small merchandise (including shopping bags, balloons and other promotional items) to share with small businesses and your community.

Looking for event inspiration? Check out Event Guides and find more downloadable resources to help with ideas and planning your event on ShopSmall.com

Sign up to be a Neighborhood Champion today HERE

See Terms of Participation for additional details.

*While supplies last. Apply by Nov 11.