YOU KNOW YOU'D RATHER DO IT AT A RECORD STORE


Buying presents, that is. Tis the season to buy things and wrap them up pretty for the ones we like and/or love. And record stores are the best place to do that because record stores sell nothing BUT great gifts.

The kickoff for the season of course is Black Friday, and there are a TON of special pieces coming ONLY to record stores starting on that day (11/24 for those who like to go by the calendar!) Head to recordstoreday.com to find a list of titles from artists like QUEEN, U2, NEIL YOUNG, TORI AMOS, PAUL McCARTNEY, ERIC CHURCH, DMC, RYAN ADAMS, DAN AUERBACH, SONNY CLARK TRIO, and about 100 MORE (Even LEONARD NIMOY)!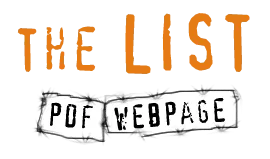 downloadable pdf | view list on RSD website

Make your wish list, or your shopping list, with our handy PDF, and find a store near you--whether you're hosting Thanksgiving dinner or traveling for your turkey, we've got you covered at recordstoreday.com
And while you're there, enter to win something special for yourself, we've always got cool contests going, and right now one of our coolest is a chance to win the special Black Friday release from U2, pressed at Third Man Pressing in Detroit. It's the very one you see the crew at the pressing plant holding below--and every one of them signed it for you too. The folks who make the vinyl getting some love--now that's something we're thankful for!