RSD3



DID YOU GET YOURSELF AN RSD3 MINI-TURNTABLE?
JOIN THE RSD3 MAILING LIST TO FIND OUT FIRST WHEN NEW 3" SINGLES ARE HEADING TO RECORD STORES!

(back to top)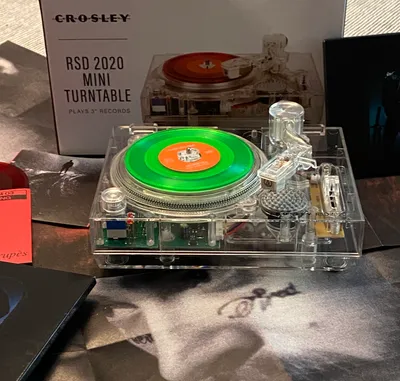 RSD2020 Mini Turntable
This CLEARly special version of the RSD3 mini-turntable is in record stores now--but there's only a 1000 of them there, so you better act fast!  The #RSD2020 tiny turntable spins all the 3" singles you love, and even comes with two new ones -- colored singles of Post Malone tracks "Goodbyes" and "Saint Tropez" are right in the package! 
Check with your local record store, and when you pick one up, be sure to sign up for the RSD3 email list, to find out first when new 3" singles are spinning into sight! 










RSD3 Mini Turntable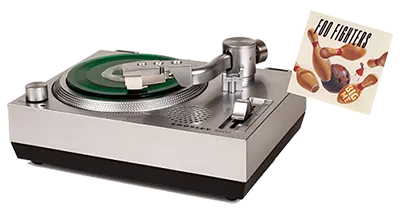 Don't be fooled by its small stature! This mini belt-drive turntable has a lot of the same features as its larger siblings: AT3600 moving-magnet cartridge, adjustable pitch control, fully supported platter and aux out port with RCA adaptor. The RSD3 has a built-in speaker that gets the job done, but use the aux-out and included RCA cable adapter to hook this mini turntable into larger speakers and you're in for a surprise. The limited edition RSD3 turntable which debuted on Record Store Day 2019 includes a Foo Fighters "Big Me" 3" single and new 3" releases are always being added to the catalog. S up for the RSD3 email newsletter to be the first to find out when the next "big little single" is announced and heading for your local record store!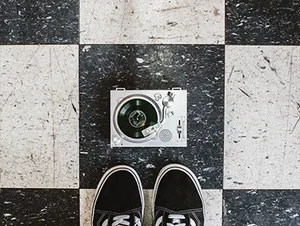 SPECS: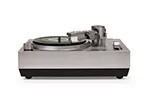 2019 Record Store Day Exclusive Turntable Includes


Built-in Speaker

Belt-driven Turntable Mechanism

Fully Supported TurntablePlatter

USB or Battery Powered (4AA Batteries Required) AT-3600 Moving Magnet Cartridge

Clear Dust Cover

Pitch Control

Two 3-inch Vinyl Large-hole Post Adapters Included Aux Out

Cables Included: Aux Cable, Aux to RCA Adaptor, USB to Mini USB Charging Cord
Unit: 6.125" (w) x 2.875" (h) x 4.75" (d)
Unit Weight: 1 lb.
WHERE DO YOU GET ONE?: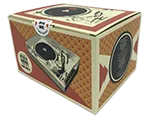 Get yours at a participating record store!


(back to top)



3" RECORDS MAY BE LITTLE BUT THEY BRING BIG FUN!