RSD DROPS LOGOS - 2021 US
DROPS LOGOS (US DATE FORMAT) 
The logos below are for use as a promotion of the RSD Drops dates/release dates. Please do not use these logos as product hype stickers. 
These logos are meant mainly for social media use-- any printed use (posters, flyers, advertising, etc.) will need to have the layout approved by RSD in advance. 

If you have any questions, please email carriecolliton@recordstoreday.com 
Logos/Design
Click on the following links to download print-quality images:



*For all posts about the general idea of RSD Drops dates, or the List, please use the graphic with all dates included. 
*For all posts about individual titles, or a single Drops date, please use the graphic with that single date on it. 
---
---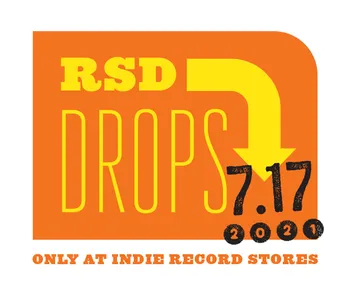 jpg
| 
pdf
Record Store Day Ambassador 2021: Fred Armisen
This seal image may only be used for social media and websites, and can only be used when you're talking about the Ambassadors.  It can not be printed, used on any posters or other items and is not intended to replace the RSD 2020 logo in any way.