Shag Kava
Jabba Flow
DETAILS
Event
:
BLACK FRIDAY 2016
Release Date
: 11/25/2016
Format
: 10" Picture Disc
Label
: Walt Disney Records
Quantity
: 7000
Release type
: RSD Exclusive Release
MORE INFO
Jabba Flow 10" Picture Disc is the new vinyl single from the Hollywood Records and American Recordings compilation, Star Wars Headspace, executive produced and curated by visionary GRAMMY Award®-winning producer Rick Rubin. The 10" vinyl single features the track "Jabba Flow: Rick Rubin Re-work (Feat. A-Trak)" by Shag Kava on both sides with Kylo Ren and Star Wars' BB-8 character images. SHAG KAVA, by the way, is the nom de Star Wars of JJ ABRAMS and LIN-MANUEL MIRANDA.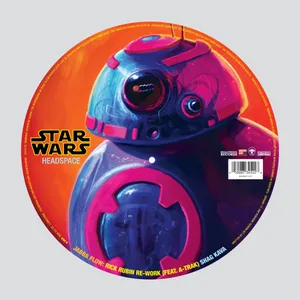 Track List
A SIDE: "Jabba Flow" (Rick Rubin re-work)/ B SIDE: "Jabba Flow" (Rick Rubin re-work)